Nora Unitarian Universalist Church - Hanska, Mn
---
[an error occurred while processing this directive]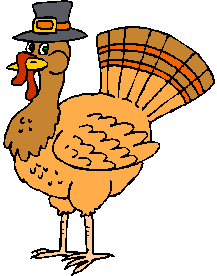 Nora Unitarian Universalist Church
12333 155th Avenue
Hanska, Minnesota 56041-4310
November, 2004
Return to the Newsletter Archives

Sunday Services
Adult Discussion Group: 9:00 A.M.
Social Hour: 10:00 A.M. Worship Service: 10:30 A.M.
---
November 7 – "Reconciliation" –
Reverend Don Rollins
No matter who wins the presidency, the bitterness of the campaign indicates a growing either/or, us/them in our nation. How might liberal religionists help reconcile a divided people?
• Servers: Edith Beckius, Katie Monnens, Ron & Julie Peck, Lynn Schmitt
• Musician: Joanne Saxton
• Ushers: Algot & Bonita Blomquist
• 11:30 POTLUCK
November 14 – "Unitarian Universality Practice" –
Reverend Lisa Friedman
When a group of well-dressed people arrive in my neighborhood to go door to door, I know immediately which religious tradition they represent. Other religious traditions are known by their meditation practice, the style of their clothes or hair, or other distinctive qualities. Do Unitarian Universalists have such distinctions? How do we recognize a fellow UU? What is our distinctive practice?
• Servers: Elroy & Ardis Wellmann
• Musician: Mimi Kamleiter
• Ushers: Chris Bodick & John Bauer
November 21 – "Thanksgiving on East Point" –
Reverend Don Rollins
This service is built around a one-man Thanksgiving drama written by retired UU Minister Alex Crane.
• Servers: Wally & Beverly J. Wellmann
• Musician: Mimi Kamleiter
• Ushers: Kristy Paulson & Kristi Bodick
• 9:00 A.M. Board Meeting
• Special Congregational Meeting following the morning services.
November 28 – "The Soul of Addiction" –
Reverend Don Rollins
Complete with a mini-primer on the biology of alcoholism, Don will lead us a look at the spiritual element of addiction.
• Servers: Darrell & Jeanie Hinsman
• Musician: Sally Hanson
• Ushers: Susan Evers & Lynn Schmitt

View From The Hill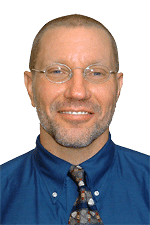 Borrowing from the world of sports to make an observation about church life, it seems to me that church is more like a marathon than a sprint . . . except when it's more like a sprint! It seems to me that Nora Church is more like a sprint right now, as we focus on the areas of our structural organization and lifespan religious education.
Last month, we voted to accept the mission statement developed earlier this year. Later this month we will vote on changing our bylaws to include an expanded version of the Committee on Ministry that is designed to help us implement our mission. At that meeting we will also consider adopting the vision statement that accompanied the mission, as well as the Board's recommendation to purchase a new sound system.
Add to these considerations the work Anne Rieke is doing with our children and youth, and our initial steps to reenergize our committee structure and offerings for adults, and you've got yourself a busy fall – a sprint.
I want to briefly talk about some of these things, but don't want to completely overlook Thanksgiving. Perhaps some of the best advice I have ever been given is this: "If you won't be thankful for what you've got, be thankful for what you've been spared." Setting aside the sanitized and "Anglo-ized" version of the original Thanksgiving story, there still exists in that holiday the call to gratitude, humility and contentment for the good things in our lives. Despite the tough circumstances some of our church families are facing right now; let us answer the call of Thanksgiving.
Changing gears, the Committee on Ministry (COM) model I proposed to the Board would create a five-member team, whose primary job would be to deal with the "big-picture" issues such as the annual evaluation of our ministry(lay and professional) and long-range planning according to our mission. In order to serve its purpose, the COM would remain current with the field of congregational studies, including conflict management. In short, the COM, although having only the power to make recommendations, would exist to help us make decisions in light of our core values: religious freedom, religious community and religious activism.
Based on UU minister Robert Latham's model, the COM members would serve in staggered terms, with the Board appointing the first COM members and the congregation voting on future members as the original ones complete their terms.
Also under the heading of this "fall sprint", Nora members will at the November 21 meeting consider the adoption of a vision statement, which Janet Rosenbloom has kindly included in this newsletter. Please take the time to read and consider it. Both the Board and I support its adoption as a clear, measurable statement of how we can strengthen Nora Church's future.
Lastly, the Board authorized me to explore improvements in our sanctuary's sound system. Upon examination we recognized that our current system is underpowered for the room and relies on a single, overhead speaker. Additionally, we'd like to produce quality recordings of our services (primarily for those who can't attend our services) and provide adequate sound for the fellowship hall and kitchen. We've received a bid for a wireless system, with two (wall-mounted) speakers, four microphones, and recording capacity (cassette & CD) – a system that would also be compatible with our existing hearing assistance units. As with the above issues, we will be voting on a new system at the November 21 special congregational meeting.
Long column, much to consider. Feel free to talk with members of the Board or myself about these proposed changes; we welcome your feedback and input as we decide how to best meet the needs of the Nora Church of today and tomorrow.
Happy Thanksgiving,
--- Don
THE ALMOST CHURCH DISCUSSIONS CONTINUE
Beginning in October, several Nora folk have been meeting to discuss UU church consultant Mike Durall's book, The Almost Church. Written as a call to change, the book identifies some disturbing trends in our denomination. Our purpose is to use the book and this discussion series as possible aids for growth. Meeting every other week, our meeting dates and times shift slightly to accommodate the group. (We meet at the church, from 7:00-9:00 PM, usually on Wednesdays or Thursdays.) Contact Don to purchase a copy of the book ($10) and learn the date of the next meeting. All are welcome!

TEAM (COMMITTEE) MEETINGS
Although not set in time for this month's newsletter, several teams have been reformed, Finance, Social Justice and Adult Growth & Education among them. All our current teams are open to members and friends, so see Don if you are interested in serving.

NEW MEMBER SERVICE
At the November 7th service, we will welcome at least two new members to the Nora Community. If you have been considering membership, please contact Don to indicate your interest.

FIRST SUNDAY PAMPHLET DISCUSSIONS
Beginning this month and continuing through June, Don will lead the 9:00 AM Sunday discussion group. Each discussion will feature a different UUA pamphlet, beginning with "Unitarian Universalist Views of Jesus", on November 7th. There is no pre-reading required. All are welcome!

DON'S SCHEDULE
Don will be taking Mondays as his day off, and Fridays for sermon writing. (In the event of an emergency, don't hesitate to call at anytime.) If you'd like to make an appointment with him, feel free to call the parsonage or his cell number.

NORA WOMEN'S SOCIETY
The Nora Women's Society will meet on Wednesday, Nov. 17th, at Ridgeway on 23rd, 720 23rd North, New Ulm, at 11:00 AM for a tour of the facilities followed by lunch in the dining room. Cost is $4 and reservations are needed. Please let Carol Chambard know by Sunday, Nov. 14th, if you are planning to attend.

LUNCH BUNCH
The LUNCH BUNCH will meet at the Three Sisters Tea Room in New Ulm on Wednesday, November 10 at 11:30 AM. Remember, men are welcome!

SMORGASBORD 2004
Attendance at our annual fall festival held steady at about 370 tickets sold. Nora Women's Society treasurer Bonita Blomquist is still receiving bills and donations so the final figures are not in yet, but she expects proceeds will be up to previous years. And the coming together of church members and friends to honor our Norwegian heritage is valuable in itself. Thanks to everyone who worked Saturday and Sunday to help things go well. And thanks to all who worked at home to prepare Norwegian specialties and other treats for the dinner and Country Store. Of course, thanks to those who sent monetary contributions. You are all appreciated.
While Smorgasbord is organized by the NWS, it is the cooperation of all who contribute in whatever manner that makes it happen. Because this is an all-member effort, it is appropriate that the profits are returned to the church in the NWS pledge. It is our way of saying thanks to all of you.

CANU COFFEE HOUSE
Rev. Rollins will be featured along with Jim Zents on guitar and vocals at the CANU coffee house on Saturday, Nov. 13, from 7:00 to 10:00 PM at the Rhein River Arts Gallery on north Minnesota Street next to the Three Sisters Tea Room. There is a $3 admission charge, and baked goods, coffee, cider and tea will be sold.

THANK YOU
Thank you to Edith Beckius and family for the rug underneath the piano which was donated in memory of Jerry Beckius.

NATIONAL FAMILY CAREGIVER MONTH
November is National Family Caregiver Month and a conference/workshop on "Making the Hard Decisions" will be held on Saturday, Nov. 20, at the New Ulm Community Center from 7:45 AM to 10:30 AM. Admission is FREE. This is being sponsored by Brown County Public Health, C.A.S.T., New Ulm Community Education, Region 9 and Faith in Action. Pre-registration is requested. Please call the Faith in Action Caregiver Education Office at 507-354-5370.

NOTICE OF SPECIAL CONGREGATIONAL MEETING
NOVEMBER 21, 2004
The Nora Church Board of Trustees has called a special congregational meeting following the service on Sunday, Nov. 21, 2004.
Items to be acted upon:
Creating a Committee on Ministry of five members initially to be appointed by the board.
Action on the Vision statement developed last spring with the Rev. Mark Yackel-Juleen as follows:

By 2009, Nora will be known in southwestern Minnesota

As a place where people gather in a caring and accepting fellowship to explore spiritual growth and the challenging questions in life;
For worship that is beautiful and spiritually engaging;
For its generous outreach of service and learning regardless of race, creed, age, gender, or sexuality;
For valuing and involving children and youth in its mission; and
For being hospitable and fun loving.

As a result, Nora will grow in membership.

Decide whether to authorize the board to use $4,600 to update the sound system for the church and Fellowhip Hall
BOARD NOTES
The Nora Church Board of Trustees received word from Skinner Auction House in Boston that the Norman telescope had sold for $2,800. Nora Church's share after shipping expenses and Commission will be about $1,900.
Work on the parsonage is nearing completion.
The Board voted to call a special congregational meeting following the service on Sunday, November 21, 2004, to act on the Vision Statement which was developed last spring with the Rev. Mark Yackel-Juleen and to form a Committee on Ministry of five members initially appointed by the board.
Rev. Rollins presented a quote of $4,600 for a new sound system for the church. The Board voted to present this item for action at the special congregational meeting on Nov. 21.
A copy of the minutes of the Oct. 17, 2004, minutes will be posted on the bulletin board in the foyer. There is a notebook containing minutes of previous meetings on the book cart.

RELIGIOUS EDUCATION
Thank you to everyone who contributed to our games for Smorg. We had some goodies left over. Toys and trinkets will be saved for next year. The edibles have been and will be used for treats for the kids. A big thank you to the kids for their help, running the games, and welcoming and making visitors feel comfortable. Thanks to the older kids for helping to wait on and clear tables.
The kids earned $38.85 from their games at Smorg. They will be combining this with the money they earned from their Easter breakfast. At the October RE Wednesday, the kids voted to use the money to purchase supplies to put in care packages to send to troops in Iraq. The boxes will be packed at the November RE Wednesday.
Speaking of RE Wednesday, the kids that came said they had fun and would definitely like to try it again. So our next RE Wednesday will be Wednesday, November 10th from 6:30 to 7:30 PM. We will pack care packages to send to Iraq, sing songs, share a snack and have some fun. The Bodick Family will provide snacks. The kids will join the rest of the congregation for the service on Sunday, Nov. 14th, so no RE classes will be held that Sunday.
LOOKING AHEAD: The RE classes will be in charge of the Sunday, December 19th service. Anne and Sheldon have some ideas in process and will begin sharing them with the kids in November. We are hoping that the kids will have ideas too and we will help them put them into action. Please talk with your children about how your family celebrates the winter holidays, and see if there is some way your children could share your family celebration(s) with the congregation during the service.

SOURCES FOR UU HISTORY
As a follow-up to Don's sermons on UU history, here's a list of books for those who want to know more about our liberal religious story. They can be ordered at the UUA Bookstore by phone (1-800-215-9076) or online at: www.uua.org/bookstore.
Unitarian Universalism: A Narrative Story, David E. Bumbaugh
American Universalism, George Hunston Williams
Prophetic Sisterhood: Liberal Women Ministers of the Frontier, Cynthia Grant Tucker
A Chosen Faith: An Introduction to Unitarian Universalism, John Buehrens and Forrest Church
The Unitarians and the Universalists, David Robinson